PANDA MOONWALK or WHY MENG MENG WALKS BACKWARDS
(2018)
Video Installation, Dur. 8:00 min, HD colour, sound
Credits
Katja Anzelewsky, Stefan Aue, Ben Brix, Hr. Brix, Emma Cattell, Marlene Denningmann, Surya Gied, Paula Godinez, Emma Haugh, Valentin Hertweck, Sophie Hilbert, Anne Hölck, Suza Husse, annette hollywood, Jochen Jezussek, Philipp König, Renate Lorenz, Fiona McGovern, Daniel Belasco New, Jessica Páez, Irene Pätzug, Mieko Suzuki, Yuyen Lin-Woywod, Johanna Zinecke
PANDA MOONWALK or WHY MENG MENG WALKS BACKWARDS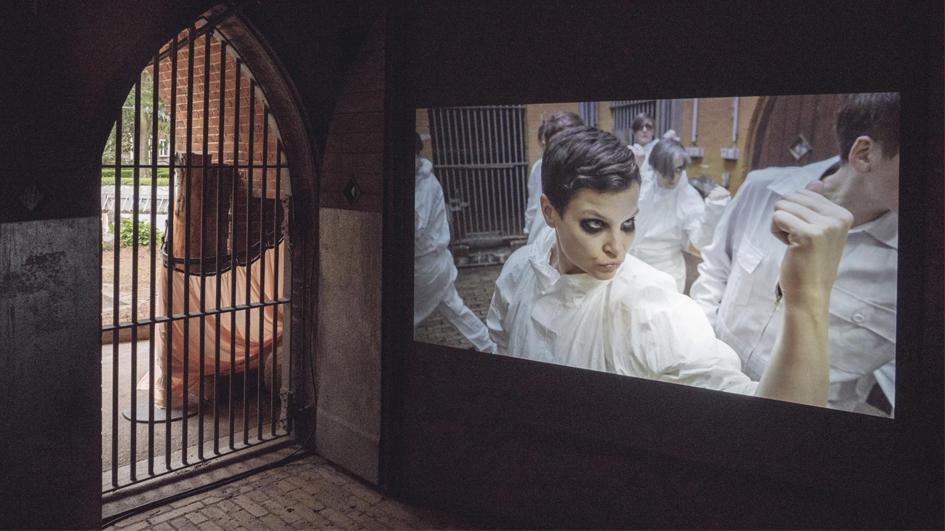 The architecture of the Bärenzwinger constructs a specific reality: Movements and encounters between bears and humans were regulated through perfect mechanisms: Security grating systems determined the animals' path, and keepers would operate them, thus maintaining the scenery in the outdoor enclosures for the visitors' view.
Today, these systems form the backdrop for another staging of movement and a new choreography of encounter.To what extent does architecture structure the relationship between humans, animals and objects? How is behavior shaped by spacial structures, and how can these established conditions be disrupted and re-negotiated? In the exhibition "Swinger", former demarcations are revised.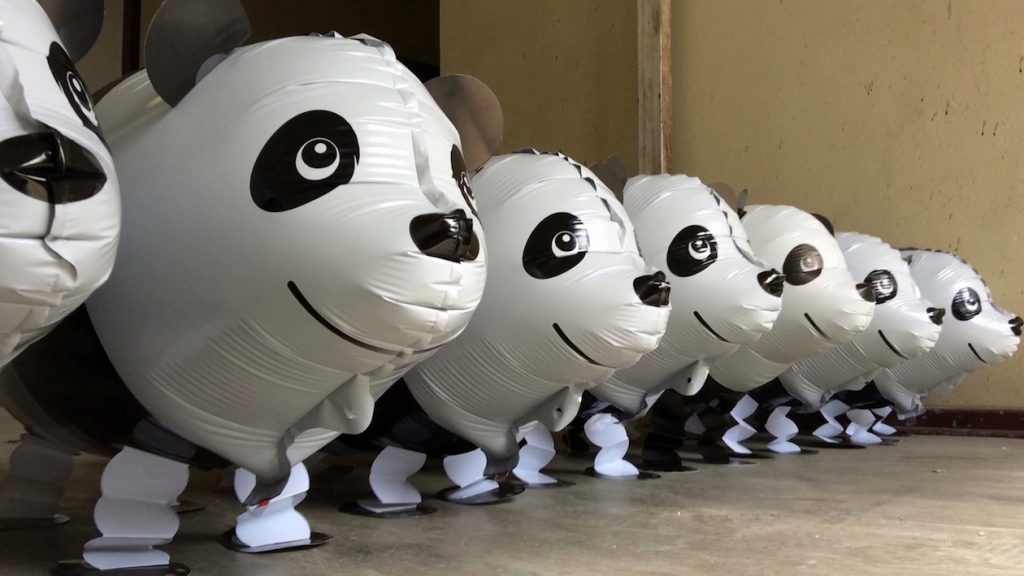 In Kerstin Honeit's video work Panda Moonwalk or Why Meng Meng Walks Backwards, human and inhuman bodies actively and resistantly assert themselves in the context of social injustices.
Since 2017 the two Giant Panda Bears Meng Meng and Jiao Qing have been hired out to the Berlin Zoo from China. Unfortunately for the Zoo this profit seeking attraction did not work out as planned – in fact it worked backwards. Meng Meng, the female Panda will only walk backwards. Kerstin Honeit's video aligns Meng Meng's protest with other performances of protesting bodies using movement in public space to address grievances.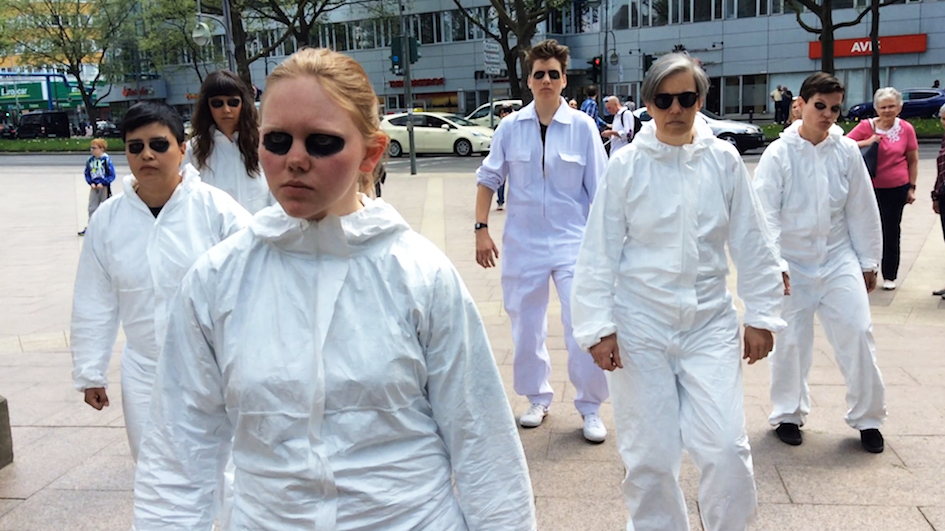 Baerenzwinger
Im Köllnischen Park
10179 Berlin
Hours
May 19–July 1th 2018
Tuesday–Sunday 12–6 pm